Bangalore to Belgaum One Way & Round-Trip Cabs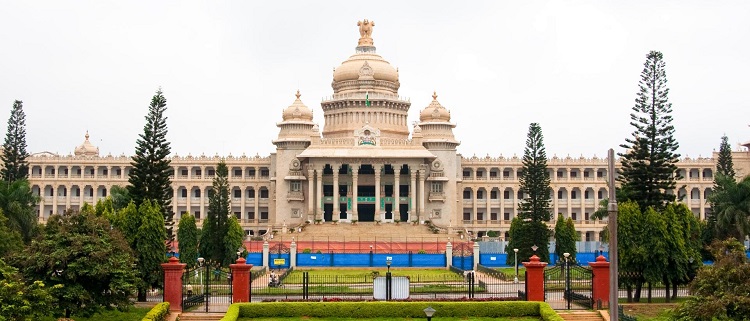 If you just need a one-way drop, you may utilize our Bangalore to Belgaum one way cab services, which offer you a one way taxi for approximately half the price of a round-trip taxi from Bangalore to Belgaum. Join an Intercity Taxi service for a best-in-class travel experience on your next trip from Bangalore to Belgaum.
Book Bangalore to Belgaum taxi with us to make an enjoyable ride. We are the leading Bangalore to Belgaum taxi provider in terms of fare, customer handling, and goodwill. When it comes to Bangalore to Belgaum outstation cabs, you can select us without a second thought because this is one of the most important areas we serve. 
Why choose an Intercity taxi service from Bangalore to Belgaum? 
There are various reasons to take a cab from Bangalore to Belgaum with a professional driver. While your driver delivers you to your destination, you may relax and enjoy the ride. You may also use all of the amenities that your car has to offer. Stops can be planned along the way. On the journey from Bangalore to Belgaum, there are numerous excellent eateries. You might also take a detour to see surrounding sights. Avoid the inconvenience and stress of traveling by spending the entire vacation with your family.
We at Intercity Taxi began and designed Drop Taxi Services from Bangalore to Belgaum to make things easier and more inexpensive. We have been boldly changing the dynamics of the one way drop cab services business in South India over the last decade as the pioneer of client expectations. We are pleased to be South India's most active and rapidly developing One Way Taxi network, offering the finest outstation cab services from Bangalore to Belgaum.
When you hire our cab services from Bangalore to Belgaum, we only enroll automobiles that are 5 or less than 5 years old to ensure consumer safety. We are glad to declare that we do not employ any inexperienced drivers; all of our drivers have at least 7 years of experience. To protect the safety of our customers, we have sanitized cars with healthy drivers who perform frequent basic health checks.
For Outstation Cabs from Bangalore to Belgaum, book an Intercity Taxi Today.